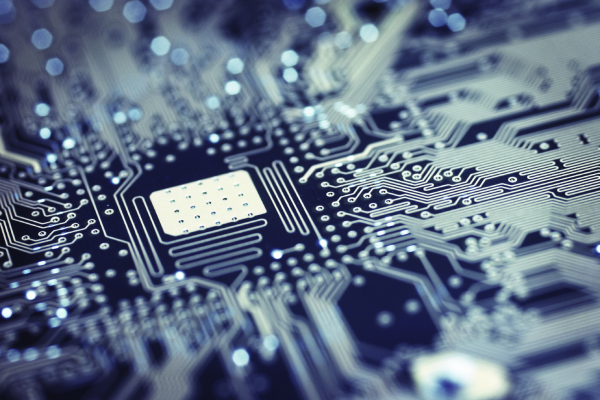 Recently, I attended a presentation on Disruptive Technologies given by Martin Huddart of ASSA ABLOY at the New Haven Manufacturers Association (NHMA) Annual Meeting. In a nutshell, if manufacturers don't continuously improve their processes and products, they could be left behind when technology inevitably shifts the landscape.
The 12 disruptive technologies that Hubbard reviewed (which were developed by the McKinsey Global Institute) are as follows:
Mobile Internet

Automation of knowledge work

Internet of Things

Cloud

A

dvanced robotics

Autonomous and near-autonomous vehicles

Next-generation genomics

Energy storage

3D printing

Advanced materials

Advanced oil and gas exploration and recovery

Renewable energy
I began to wonder how they would affect electronic component manufacturing - specifically our bread and butter: custom contact pins. Obviously, some of these could have more of an impact on us than others, but the few that jumped out at me as the most applicable were mobile, automation of knowledge work, autonomous vehicles, and advanced materials.
As technology becomes more mobile, and in turn, wireless, the need for connectors made for computer peripherals will decline. Since we manufacture the contact pins that go inside some connectors, this could be an area of concern.
In terms of automation of knowledge work, where technology performs many of the tasks that formerly required people, this is nothing new to us, as we have already implemented many lean processes that have reduced cost.
Can we do more? Absolutely.
If self-driving cars, or autonomous vehicles, are the future then we want to be part of it. Currently, we manufacture a variety of custom contact pins that can be found in several automotive applications such as gauges, sensors, electronic assemblies, and instrument panels.
And it seems to me that even if no one is physically driving the vehicle, there will still be a need for many of the existing features inside the vehicle, like climate control (which requires gauges and sensors). In fact, it appears to me that there are more opportunities here for even more electronic features to be added, now that the former driver has their hands free.
Advanced materials are another area for improvement. While I don't pretend to be an expert in metallurgy (although we employ several), I do know that we must heat treat our progressive dies so that the cavities that form the contact pins we produce remain intact and our parts consistent. If there are advances here that increase the life of the dies or provide alternate means of hardening them, we're all ears.
Since the topic of disruptive technologies is gaining attention, I found the NHMA keynote presentation to be relevant and thought-provoking. And I look forward to finding ways to turn these emerging technologies into strategic opportunities.
About Bead Electronics
Bead Electronics, is a global manufacturer of electronic connector pins and has been manufacturing in Connecticut for over 100 years. The award-winning company carries over 500 patents and is best known for inventing its manufacturing process called swaging. This process is a high-speed, virtually scrap-less, cold-forming process capable of producing a wide size range of metal electronic components that are consistent and cost-effective. The family-owned business is led by its fifth generation. Click here to speak to a connector pin specialist today.